The Global-TALKE philosophy, understood to be continuously evolving, provides it with the ability to offer the best responses at any time, and has allowed it to maintain the trust of all of its clients.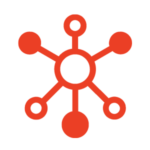 The evolution of Global-TALKE has always had present the same values and spirit of work that served its founders to start their project:
Being an approachable client that prioritizes personal treatment, and where, listening to the clients' needs is the first step to finding the best solutions.
Knowing how to adapt to each client, understanding their special characteristics and priorities.
Offering trust and viable solutions at the best price and as quickly as possible.
The ability to be positioned as an important provider of logistics services in the chemical sector products graded as hazardous and non-hazardous, has led to Global-TALKE being considered by its clients as an extraordinary collaborator thanks to its ability to manage these products.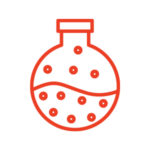 Its 2012 introduction into the animal feed sector, including the GMP+ certification, has led to extraordinary recognition among its clients.
Leveraging its experience in these sectors, Global-TALKE got started in processing food products for human consumption, thus making it possible to diversify and participate in various sectors that require similar services and that allow expanding Global-TALKE own know-how and being able to be even more competitive in the market.
The people who work at Global-TALKE constitute its most valuable asset. Global-TALKE dedicates important resources to provide personal and professional development tools to its employees.
Global-TALKE's policy consists of hiring collaborators equipped with personalities and professional aptitudes that allow them to develop a long-term relationship with the company. For this reason, Global-TALKE enjoys a high degree of permanence of staff at the company. In fact, many of the employees who started this project are still on the staff.
Global-TALKE has formed a multi-disciplinary ream of employees with very diverse affinities, but with a common reference: making the company grow and satisfying our clients' needs.
The management's goal is to attract and retain talent, strengthening Global-TALKE's values. Likewise, it is necessary to increase flexibility within the organisation and be oriented toward change.
The organisational structure is based on four fundamental pillars:
- Department of Administration and Human Resources.
- - Department of Logistics, in charge of the proper execution of the services within the plants.
- Department of Quality-Safety and Environment.
- Technical Department for developing new projects.
In order to fully meet its goals, Global-TALKE has highly qualified staff with broad experience in the sector and with continuous training in the company's key areas, through continuous training courses and updating of knowledge. A human team capable of fully and rigorously solving any client request.